General Electrical Needs
General Electrical Needs
---
· Lighting Upgrades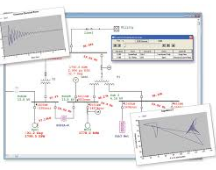 · Electrical Repair and Troubleshooting
We have a highly skilled staff in troubleshooting electrical problems and making fast and sound repairs. Many of our customers value are ability to provide a rapid response to their electrical emergencies as one of our best features.
· Electrical Testing and Metering
· Circuit tracing and Updated Panel schedules
It is often found that the old electrical prints are not accurate or kept current. New outlets are added others removed, or you may have no print at all. Circuit tracing is where all known outlets and electrical equipment are identified on a drawing and the circuit feeding it is identified in the panel.
· Power Distribution expansion
· Thermal imaging panels for hot spots
· Fire Alarm Systems
EMT
(COMMERCIAL USE)
RIGID
(INDUSTRIAL USE)
MC CABLE
(COMMERCIAL USE)
---
CALL US TODAY
801-732-0680
TO LEARN MORE ABOUT OUR BATTERY AND GENERATOR SYSTEMS.